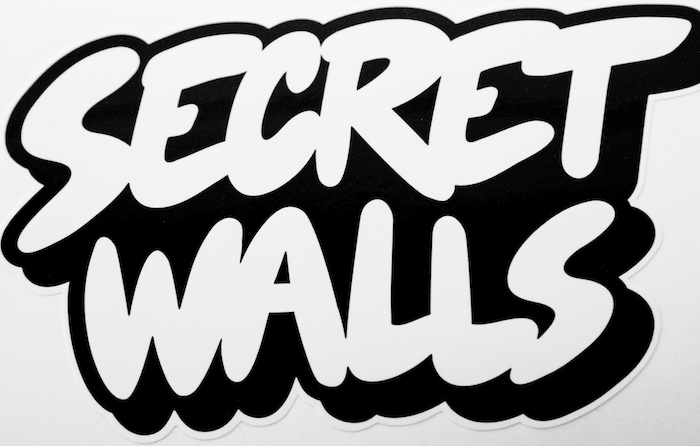 Les artistes « Cath Love »et « Tinhau »se sont affronté lors de la première demi-finale de « Secret Walls » au bar « Les Boules » à Kennedy Town mardi soir.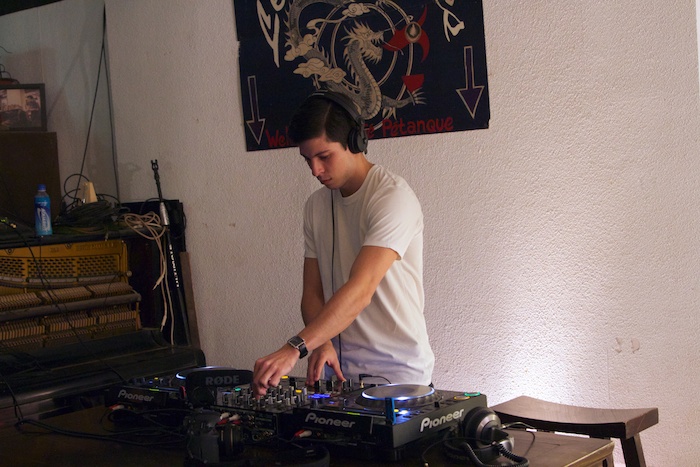 Les battles de street art se sont enfin exportées à Hong Kong. Deux concurrents face à un mur blanche qu'ils doivent recouvrir de leurs œuvres juste à l'aide marqueurs noir. Le public et les juges choisissent ensuite le meilleur des deux.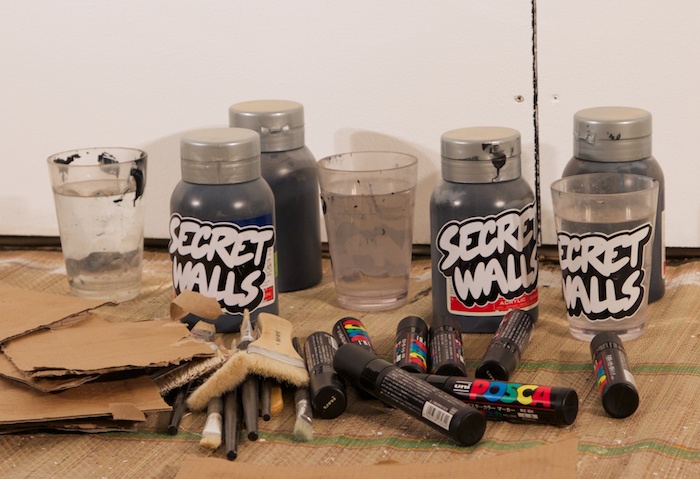 Cet événement à commencé en 2006 dans un petit bar de Londres et c'est répandu dans toutes les grandes villes du monde comme Tokyo, New York, Lisbonne ou Berlin. La promotion se fait essentiellement par le bouche à oreille où les réseaux sociaux.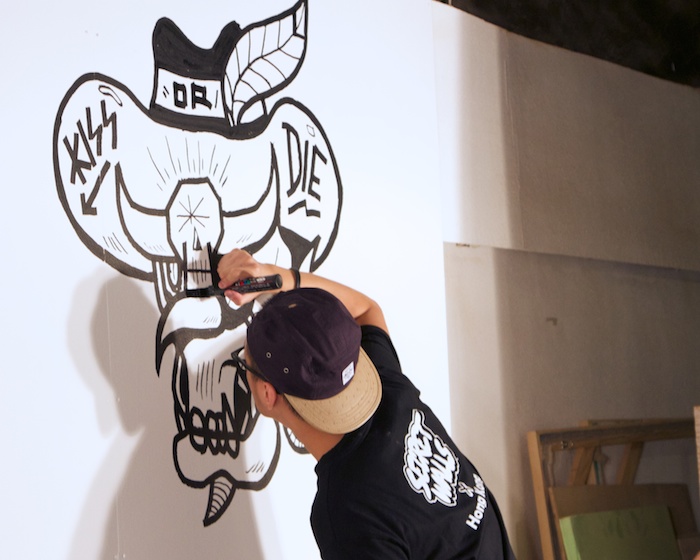 La seconde demi-finale aura lieu le 19 novembre et la finale le 10 décembre.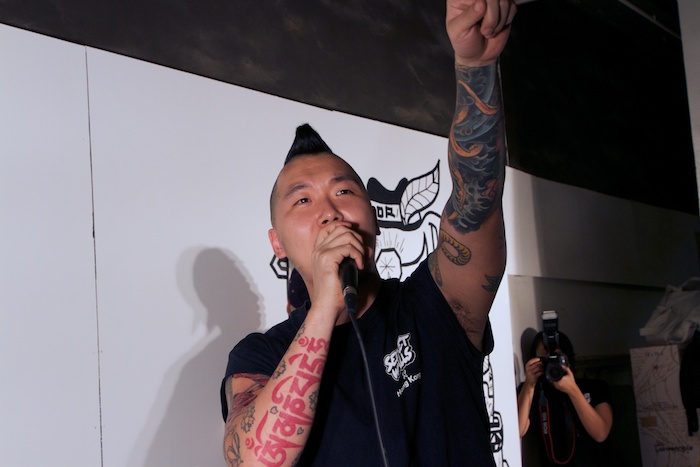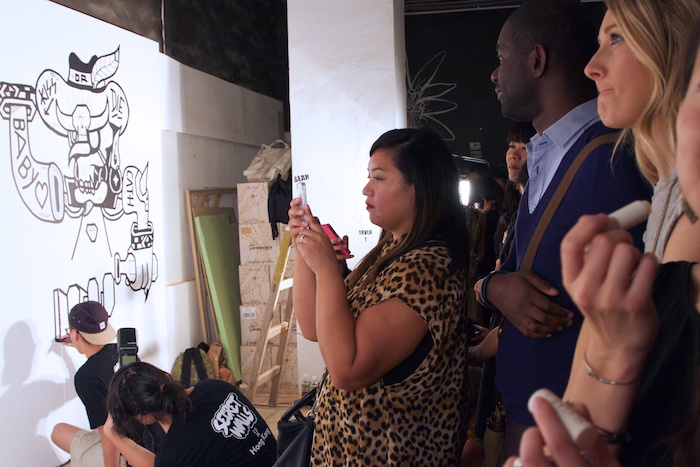 Artists « Cath Love » and « Tinhau » faced during the first semi-final of « Secret Walls » at the bar « Les Boules » on Tuesday night.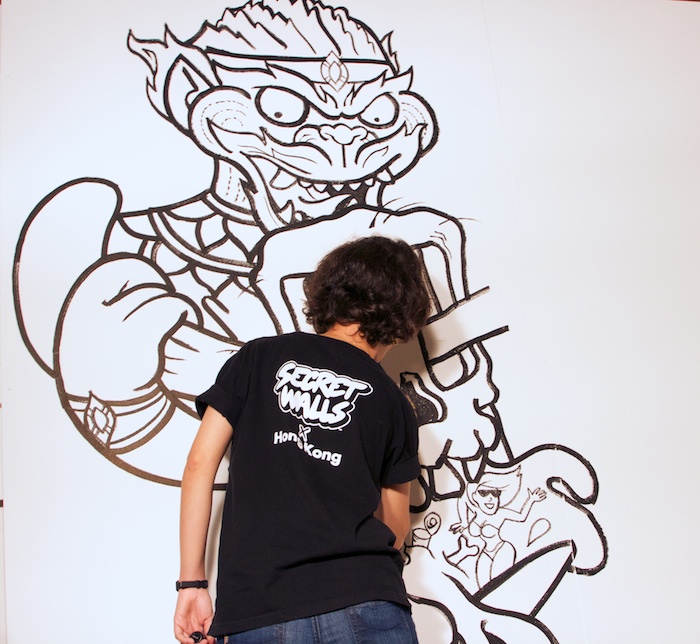 Street art battles finally arrive in Hong Kong. Two competitors face each other with a white wall they must cover their work with by using black markers only. Then the public and judges choose the winners.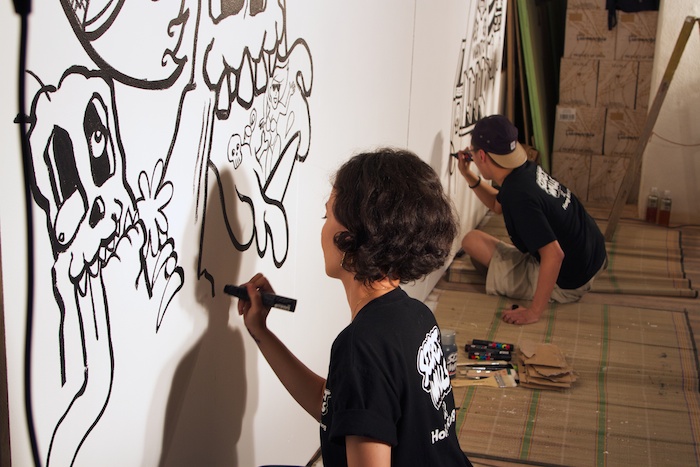 This event started in a small bar in London in 2006 and has widespread in all major cities all around the word including Tokyo, New York, Lisbon or Berlin. Advertisement is essentially by word of mouth or social media.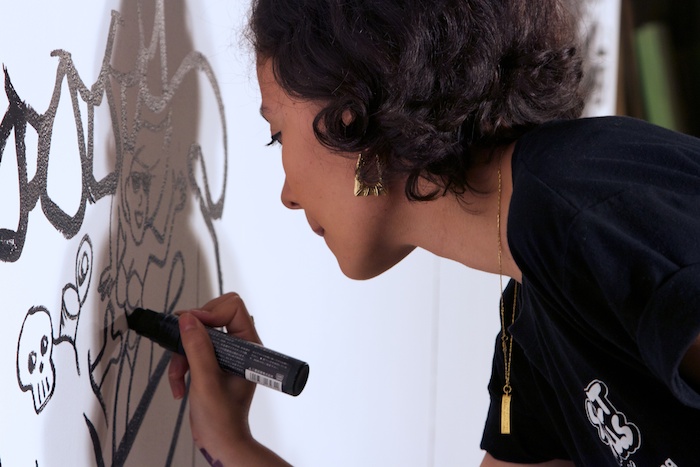 The second semi-final is on november 19th and the final on december 10th.